2022 HSABC Annual Conference
Each year, HSABC's provincial conference brings together over 200 homelessness service providers to engage in professional development and work collaboratively to develop promising practices. HSABC is committed to amplifying diverse perspectives from within the sector. This year's conference program is centered around people with lived expertise and supporting frontline workers and will feature keynote speakers, workshops, panel presentations, and networking opportunities. This exciting two-day virtual event will focus on supporting professional development through a variety of program elements that highlight peer engagement, social justice issues, and diversity.
HSABC 2022 Annual Conference is virtual which provides an opportunity to expand the reach and impact of the conference program.
Keynote Speakers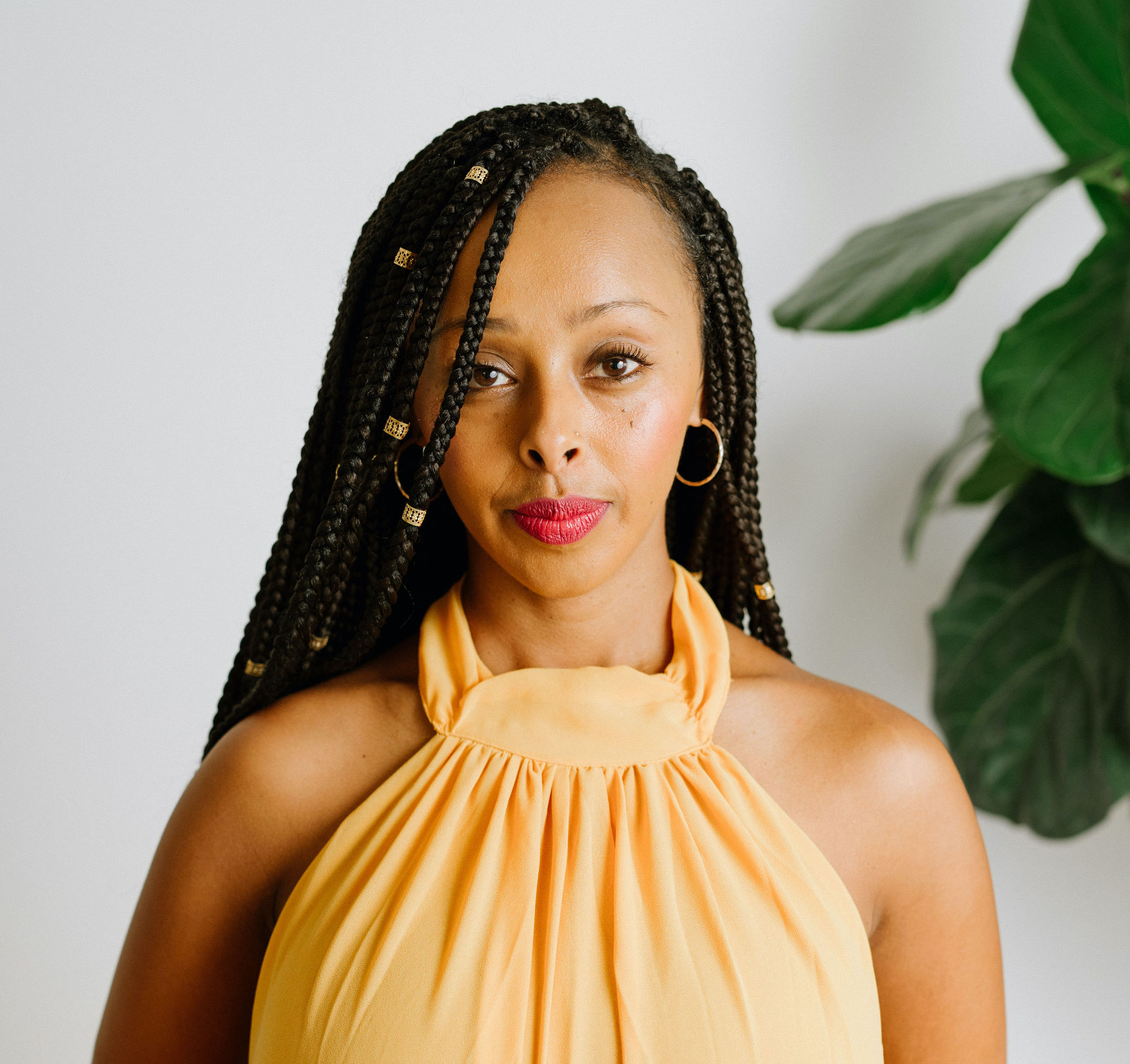 Selam Debs
Selam is a Black Ethiopian queer woman, an antiracism educator, an anti-oppression coach, a social justice advocate, a student in dismantling anti-Black racism, an accomplice in dismantling anti-Indigenous racism, xenophobia, Islamophobia and an advocate in 2SLGBTQ+ & disability rights through an intersectional lens.
She is the founder of Juici Yoga, a yoga and meditation instructor, a restorative yoga teacher trainer, a holistic life coach, a reiki master, and a Lululemon Ambassador.
Selam is first and foremost, A MOTHER. I am a singer and a songwriter, a poet and a practitioner of self-acceptance, self-love, and radical compassion.
Selam's Antiracism work is rooted in the understanding that we must acknowledge and identify the insidiousness of white supremacy before we can dismantle colonial belief systems. The process of undoing, unlearning and re-educating is necessary for white communities to embark on, to support the healing journey for our racialized communities.
Selam is also a board member of Project UP, Sexual Assault Support Centre of Waterloo Region (SASCW) and Women's Entrepreneur Centre of Laurier University. You can learn more about Selam at www.selamdebs.com
 Pam Palmater
Dr. Pamela Palmater is a Mi'kmaw citizen and member of the Eel River Bar First Nation in northern New Brunswick. She has been a practicing lawyer in good standing with the Law Society of New Brunswick for 23 years and is currently a Professor and the Chair in Indigenous Governance at Toronto Metropolitan University (Formerly Ryerson University). She comes from a large family of 8 sisters and three brothers. Pam has two sons, Mitchell and Jeremy, who are also active in the community.
She has 4 university degrees, including a BA from St. Thomas in Native Studies, and an LLB from UNB where she won the Faskin Campbell Godfrey prize in natural resources and environmental law. She went on to complete her Masters and Doctorate in Law from Dalhousie University Law School specializing in Indigenous and constitutional law.
Pam has been studying, volunteering and working in First Nation issues for over 30 years on a wide range of social, political and legal issues, like poverty, housing, child and family services, treaty rights, education and legislation impacting First Nations. She was one of the spokespeople, organizers and public educators for the Idle No More movement in 2012-13.
She has been recognized with many awards and honours for her social justice advocacy on behalf of First Nations generally, and Indigenous women and children specifically, and most recently for her work related to murdered and missing Indigenous women. Some of these awards include 2012 YWCA Woman of Distinction Award in Social Justice, the 2012 Women's Courage Award in Social Justice, Bertha Wilson Honour Society 2012 and Canadian Lawyer Magazine's 2013 Top 5 Most Influential Lawyer in the Human Rights category, Canada's Top Visionary Women Leaders 2014, and most recently, the 2015 UNB Alumni Award of Distinction, the J.S. Woodsworth Woman of Excellence Award in Human Rights and Equity, and most recently, the Margaret Mead Award in Social Justice.
Pam's area of expertise includes Indigenous law, sovereignty and nation-building. She has numerous publications including her book, Beyond Blood: Rethinking Indigenous Identity, legal academic journal publications, magazine articles and invited news editorials. Her political blog, Indigenous Nationhood has been reposted and reprinted in numerous formats and has been published into a book, Indigenous Nationhood: Empowering Grassroots Citizens.
Her most recent book: Warrior Life: Indigenous Resistance and Resurgence is her latest collection of anti-colonial writings which challenge genocide, racism and oppression of Indigenous peoples. She is a well-known speaker, presenter and educator on Indigenous issues both across Canada and internationally, having spoken in Samoa, Peru, Switzerland, England, Belgium and the United States. She is frequently called as an expert before Parliamentary and United Nations committees dealing with laws and policies impacting Indigenous peoples.
Elaine Durocher
Elaine Durocher is Métis from Saskatchewan. She is a sister, aunt, grandma and great grandma who has been homeless, lived in, and volunteered in Vancouver's Downtown for 20 years. She feels very passionate about homelessness, poverty, and violence against Indigenous women and girls, and raises her voice to be part of the solution. Currently, she volunteers to support youth at the Broadway Youth Resource Centre and women at the Downtown Eastside Women's Center. She is featured in "Red Women Rising: Indigenous Women Survivors in Vancouver's Downtown Eastside" here and on StoryHive "She Didn't Just Survive. She Thrived" here.
 
Harsha Walia
Harsha Walia has been active in social movements for two decades, including in Vancouver's Downtown Eastside. She is a member of the February 14th Women's Memorial March Committee, past Coordinator at the Downtown Eastside Women's Centre, and a member of a number of Downtown Eastside housing justice coalitions. She is the author of Undoing Border Imperialism (2013) and Border and Rule: Global Migration, Capitalism, and the Rise of Racist Nationalism (2021), co-author of "Never Home: Legislating Discrimination in Canadian Immigration" (2015) and "Red Women Rising: Indigenous Women Survivors in Vancouver's Downtown Eastside." She currently works in the anti-violence sector with survivors of gendered based violence.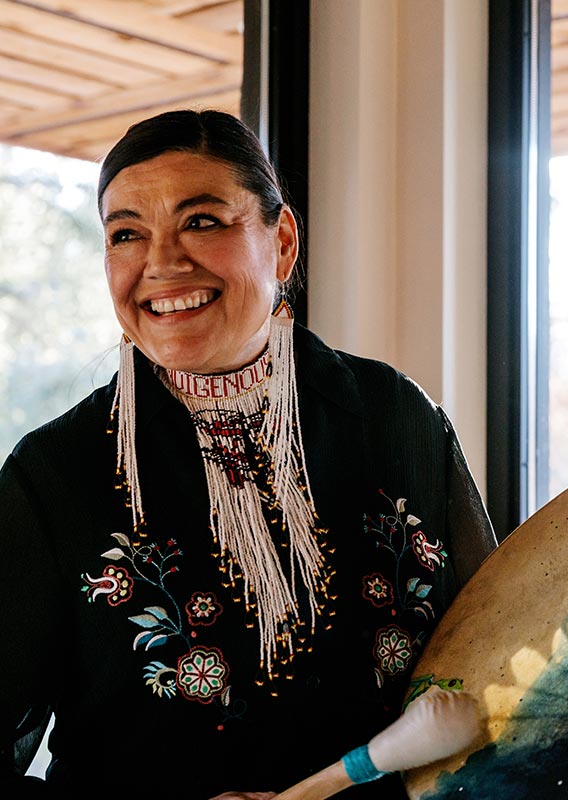 Matricia Brown
Matricia Brown has had the privilege of sharing her culture over the last 20 years to schools throughout the Yellowhead Region.Matrcia is a singer, songwriter, musician, drummer and an artist.
Matricia teaches drum making and leather binding, makes moccasins, traditional fur mittens, and other traditional workshops.
She has her own jewelry line infusing First Nations culture into modern jewelry designs.
An experienced large tour operator with APT Tour, Rocky Mountaineer, and Jasper Parks, Matricia is equally an experienced guest lecturer touring Edson schools, and presenting at a number of national conferences over the years.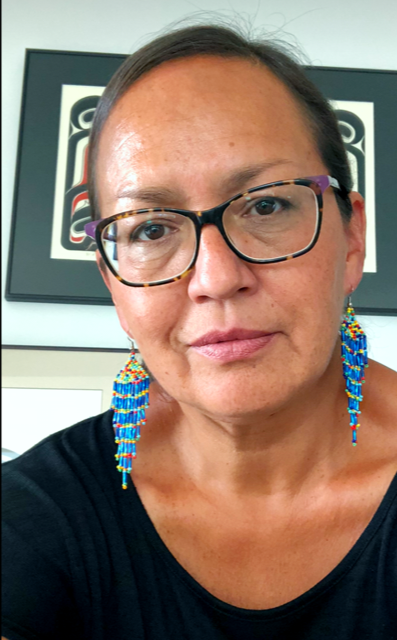 Cornelia (Nel) Wieman, MSc, MD, FRCPC
Dr. Nel Wieman is the Deputy Chief Medical Officer at the First Nations Health Authority (FNHA) in British Columbia.  She is Anishinaabe (Little Grand Rapids First Nation, Manitoba) and lives, works and plays on the unceded territory of the Coast Salish peoples – the səl̓ílwətaʔɬ (Tsleil-Waututh), Sḵwx̱wú7mesh (Squamish), and xʷməθkʷəy̓əm (Musqueam) Nations. Dr. Wieman has served as the President of the Indigenous Physicians Association of Canada (IPAC) since 2016.

Dr. Wieman completed her medical degree and psychiatry specialty training at McMaster University. Canada's first female Indigenous psychiatrist, Dr. Wieman has more than 20 years' clinical experience, working with Indigenous people in both rural/reserve and urban settings. Her previous activities include co-directing an Indigenous health research program in the Dalla Lana School of Public Health at the University of Toronto and the National Network for Indigenous Mental Health Research, being Deputy Chair of Health Canada's Research Ethics Board, and serving on CIHR's Governing Council. She has also worked and taught in many academic settings, has chaired national advisory groups within First Nations Inuit Health Branch - Health Canada, and has served as a Director on many boards, including the Indspire Foundation and Pacific Blue Cross.  She sits on the Executive Committee of the National Consortium on Indigenous Medical Education (NCIME).  She has been appointed to the BC Provincial Task Team charged with ensuring implementation of the recommendations arising from the "In Plain Sight" report.

Dr. Wieman holds faculty appointments at Simon Fraser University, the University of British Columbia and McMaster University.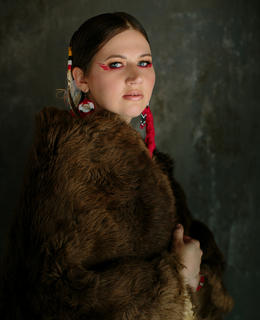 Dr. Karlee Fellner
Dr. Karlee Fellner is Cree/Métis from central Alberta, and a citizen of the Métis Nation of Alberta. She is a grateful visitor on the traditional territories of the Siksika, Piikani, and Kainai Blackfoot Nations, the T'suu Tina, and the Stoney Nakoda peoples. Dr. Fellner is a prominent scholar activist who has been part of critical initiatives in the field of psychology and beyond, including CPA and PFC's national task force and Alberta's (CAP and PAA's) provincial working group on addressing the TRC in psychology; ASPPB's Diversity, Equity and Inclusion (EDI) Task Force; the EDI review panel for the Canada Research Chair program; and served as the Lead Coordinator for the 2022 National Multicultural Conference & Summit. Dr. Fellner's areas of interest include Indigenous approaches to therapy and trauma work; Indigenous research, curriculum and pedagogy; culturally appropriate counselling; complex trauma; and holistic and traditional approaches to wellness. Dr. Fellner upholds Indigenous community priorities in all aspects of her work, engaging in community-driven transformative research and development. She co-developed the MEd programs Poo'miikapii: Niitsitapi Approaches to Wellness and Niitsitapiisinni: Real Peoples' Way of Life with Aawaahskataiksi (Elders and Knowledge Holders deemed Eminent Scholars by community) in Kainaiwa, which have awarded over 100 graduate certificates and degrees to community members. Dr. Fellner is also part of the instructional team for Indigenous Focusing-Oriented Therapy, a wholly Indigenous approach to psychotherapy. She is also an acrylic and mixed media artist, who draws upon art practice as healing and wellness. Dr. Fellner strives to nurture diversity and epistemological pluralism in her work in hopes that students will feel supported bringing their diverse ways of knowing, being, and doing into their scholarship and practice.
If you have any questions about the conference, please contact Zharkyn Baiazova at